5.1 Two fixed objects or with linear movement
Optimally, a directional antenna is used between two fixed objects, or with an object in linear motion, e.g. inclined lifts, elevators or ceiling cranes that move in one direction only.
5.2 Two turning objects or mobile applications
You combine two omnidirectional antennas when you want to connect turning objects or mobile applications that move around independently, e.g. automated guided vehicles.
5.3 One fixed and one turning object
For this application you combine a directional antenna mounted on a fixed object with an omnidirectional antenna mounted on a turning object. This is the case in sewage treatment plants with scrapers moving around in the wastewater basins. Please note the opening angles of both antennas.
The illustrated application examples represent only a selection of our most common applications of antennas. Each application including antenna alignment and installation should be individually tested and may differ from the examples.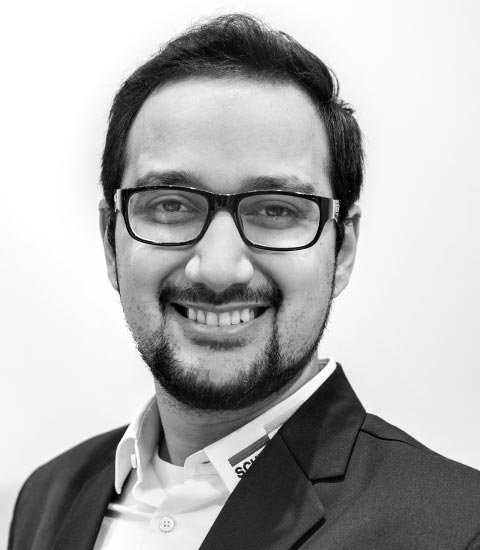 Zubair Khan
Industrial Wireless Expert
If you have any questions about our products, please do not hesitate to contact me.
Schildknecht AG - Datenfunksysteme