IoT solutions in agriculture
Sensors for data transmission by radio
The Smart Farming concept of Schildknecht AG comprises self-sufficient sensors that measure weather and temperature data as well as moisture values of the environment and soil as required and transmit them wirelessly to the cloud. Access to the online portal with all information via smartphone, tablet or computer, from home or on the road, is possible at any time.
Soil Moisture Management
Weather and temperature data
On-site monitoring
Real-time alerts
Soil analysis
SMart Farming with DATAEAGLE
Use of radio data transmission in agriculture
The aim is to support the farmer in decisions concerning irrigation, fertilisation and pest control. The automatic provision of data saves the farmer time and money, as the processes can be optimised and automated. Historical data makes it possible to learn for the future and to derive models.
Technology: Our radio system DATAEAGLE
Autarkic sensors deliver their measured values to a central gateway via Bluetooth Low Energy. The gateway processes the data and sends them to the portal via the mobile network. The data are evaluated in the online portal. In addition, alarm messages can be set or a pump can be controlled, for example.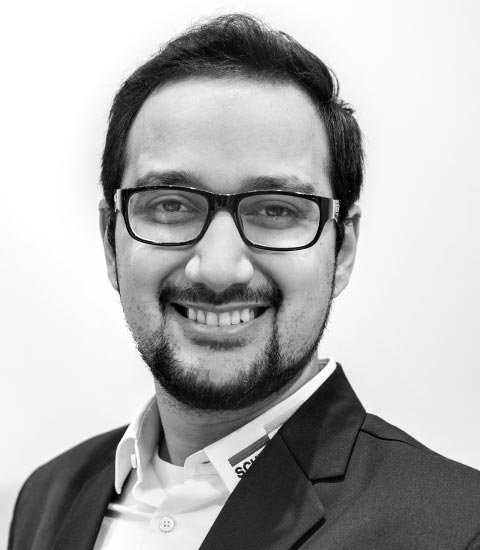 Zubair Khan
Industrial Wireless Expert
If you have any questions about our products, please do not hesitate to contact me.
Schildknecht AG - Datenfunksysteme