OPTIMIZED AXLE ASSEMBLY BY AGVs AND PROFIBUS RADIO
Use of Wireless PROFIBUS in Automated Guided Vehicles
AGVs with radio link: Application
Especially in engineering companies, requirements for shorter throughput times and low volumes of stock have made internal material flow indispensable. In this process, automated guided vehicles and electric monorail conveyors play an important part: here, workpieces within an assembly line are transported from one assembly station to the next one by vehicles of most different types of construction. In the corresponding control unit, wireless technologies such as WLAN or Bluetooth have replaced formerly applied trailing cables as well as fieldbus technology the classic 4-20 mA standard. So in 2006, the agricultural machine manufacturer John Deere in Mannheim accordingly processed changeover of its gear manufacturing and in 2007 tire fitting, both undertakings by applying DATAEAGLE data radio systems of Schildknecht AG. This modernization process was continued by wireless control of axle assembly as described in the following. All processes were implemented by Steuerungstechnik Ungethüm GmbH.
Equip AGVs with radio: Challenges
The AGV transports the axle components to one of the 24 installation sites. The 18 AGVs are controlled wirelessly. High security and availability despite spatial boundaries are the most important criteria for operation here, making requirements on control and drive technology of the automated guided vehicle. This includes also radio links applied for wireless operation of the plant to which Schildknecht AG in Murr has been successfully devoted for 35 years. A particular feature of this company is its business model in which development of innovative equipment technology and intensive application consulting of the operator oriented on the respective project feature same valences.
Practical examples of radio data transmission in intralogistics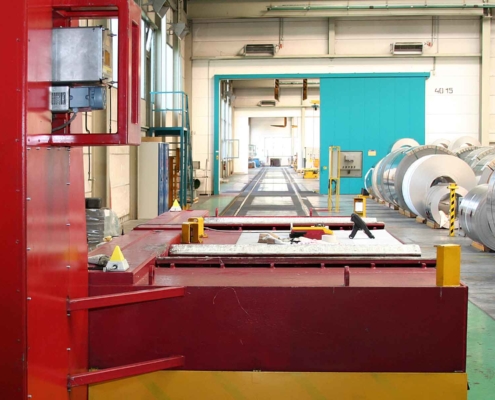 https://www.schildknechtag.com/wp-content/uploads/2018/01/Kaltwalzwerk_1600x1200_2.jpg
1200
1600
schildknecht
https://www.schildknecht.ag/wp-content/uploads/2013/12/Schildknecht-logo-300x122.png
schildknecht
2018-04-06 13:45:29
2022-10-18 13:23:10
Cable Substitute in the Cold Running Mill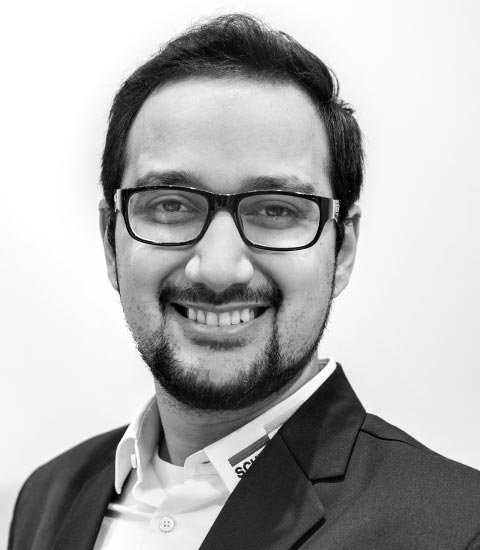 Zubair Khan
Industrial Wireless Expert
If you have any questions about our products, please do not hesitate to contact me.
Schildknecht AG - Datenfunksysteme