Wireless IO-Link – OUR END-TO-END CONCEPT FOR IO-LINK TRANSMISSION
IO-Link is a fieldbus-independent communication protocol, enables the connection of field devices (e.g. sensors, actuators) to the PLC via a point-to-point connection. IO-Link can be integrated into all common fieldbus and automation systems and is characterized by high efficiency and excellent diagnostic options. For many years the DATAEAGLE 4000 radio systems have proven their worth. Due to these well-established devices you can transmit PROFINET data to the control system. Now, by extending it with an IO-Link Master (with PROFINET interface) you can connect IO-Link sensors as well. In total, up to 4 radio slaves can connect to a DATAEAGLE 4000 Master, giving you up to 4 IO-Link Masters. This enables you to build a large Bluetooth-based wireless network with many IO sensors. You can deploy IO Link Masters from a wide range of manufacturers.
Wireless IO-Link with DATAEAGLE 4000
Transmit IO-LINK WIRELESSly INTO THE CLOUD WITH THE IIOT GATEWAY
The DATAEAGLE Pi can be deployed anywhere, and due to its secure cloud connection it is perfectly suited for industrial use. In combination with CODESYS software IO-Link Masters can be connected as well. This enables you to transmit IO-Link sensor data to the cloud.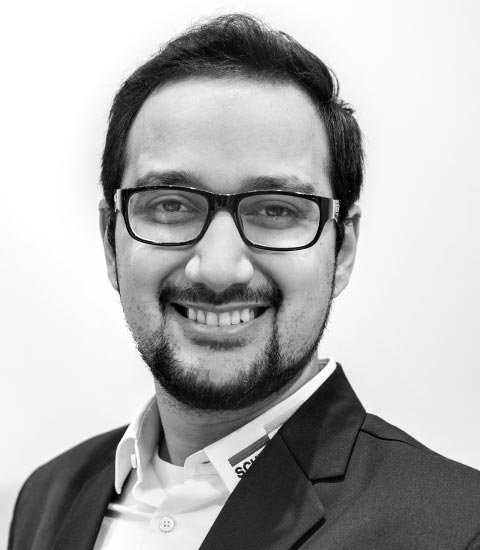 Zubair Khan
Industrial Wireless Expert
If you have any questions about our products, please do not hesitate to contact me.
Schildknecht AG - Datenfunksysteme