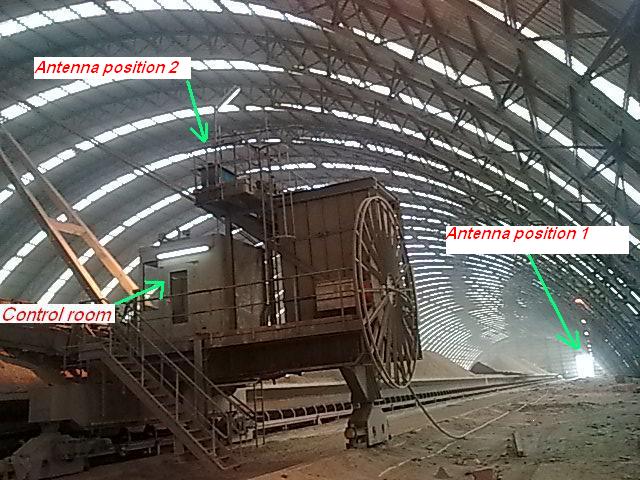 <strong>DATAEAGLE Radio system in the cement plant in Iraq has been working reliably for more than 5 years!</strong>
Lafarge S.A. is one of the world's leading manufacturers of building materials based in France. For an own cement plant in Iraq a transmission path of Schildknecht AG was applied. The radio connection replaces a prone cable solution which was coiled up on a large cable drum. Extreme environmental conditions and heavy-duty use in the plant caused a cable break of the expensive Profibus & energy hybrid cable. These plants in automatic operation, so without personnel, do not allow standstills caused by radio interruptions.
The radio link with a distance of more than 200m is implemented via Bluetooth  using DATAEAGLE 3000. Bluetooth is extremely robust and compared to WLAN better appropriate in this environment. Thanks to the plug-and-plan solution, no modifications must be carried out in the control project.
Alternative solutions to DATAEAGLE Radio system in the cement plant in IRAQ such as e.g. data light barriers do not function reliably in a dusty environment such as that one of a cement plant.
https://www.schildknechtag.com/wp-content/uploads/2014/06/PC1.jpg
480
640
Elena Eberhardt
https://www.schildknecht.ag/wp-content/uploads/2013/12/Schildknecht-logo-300x122.png
Elena Eberhardt
2016-12-21 11:03:14
2016-12-21 15:30:23
Radio system in the cement plant in Iraq