Radio Data Transmission explained – Wireless 101
Radio Data Transmission System DATAEAGLE
Replacing cables with radio links – this has been one of the most important issues for many years, especially in automation industry. This means: Simple installation with reduced maintenance effort. We at Schildknecht AG are pioneers in the field of radio data transmission and have many years of experience with our radio systems. Our patented Wireless PROFIBUS, Wireless PROFINET and Wireless openSAFETY/UDP solutions, also for PROFIsafe should be highlighted.
The smart radio system DATAEAGLE performs a pre-processing of the data in the module itself. Patented algorithms check the data content, time stamps and redundancy and parse the data into small information blocks and if necessary temporarily store them. The fieldbus interface and the wireless transmission timing are separated in order to obtain an error-free operation. Find out more in our whitepaper and video.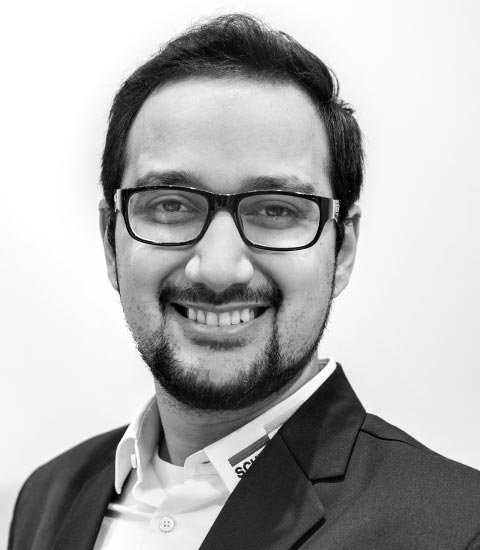 Zubair Khan
Industrial Wireless Expert
If you have any questions about our products, please do not hesitate to contact me.
Schildknecht AG - Datenfunksysteme