Device Cloud – Secure connection to your machines
Device Cloud is a private cloud and represents the interface between IoT gateways and the cloud system of the customer or the end device (e.g. computer, tablet or smartphone). By the end-to-end connection between the things we can implement a security concept and thus guarantee the customer the best possible security of the data! You wonder why you need a Device Cloud? More information about this and the entire IoT system can be found here.
There are 4 different license models for using the DATAEAGLE portal in order to provide the appropriate functions for each application and customer.
Device Cloud Licenses at a glance
Operator Level 1 – Dashboard
PoC (Proof of Concept)
Starter Package
Customers with one or a few devices (gateways) that only need 1 dashboard
Customer Level 2 – Device Management
Small customers that have few applications and need several devices (gateways), users and dashboards
Starter package for reseller & OEM
Sufficient for users with an own Cloud Solution, that request the data over the API
Provider Level 3 – Sub-license provider
Customers with max. 10 projects or system integrators and OEMs
Customers with own customers, that like to manage their own devices and accounts
Business Server Owner (Level 4) – own Cloud license
Customers, that require own server with customized URL (white label) & independent hosting
System integrators & companies with +100 customers or projects
Device Cloud – At a glance
Device Management of IoT Gateways und IoT-devices (Things) such as updates and templates for device set-up
SIM-card management to ensure simple billing
Aser & access rights management
Alerting via Email, SMS or voicecall
API-Interface to connect other Software or Cloud systems (central server, ERP, Data Cloud …)
Graphical interface for Visualisation (Webserver)
Automated and manual reporting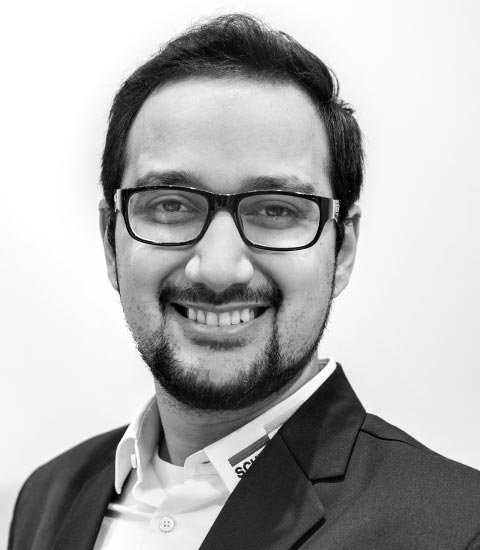 Zubair Khan
Industrial Wireless Expert
If you have any questions about our products, please do not hesitate to contact me.
Schildknecht AG - Datenfunksysteme